Annual Inspiration Dinner Honoring Rabbi Michael Lerner
---
International Association of Sufism's Annual Inspiration Dinner
Thursday, November 21, 2019 7:00 pm
Embassy Suites
101 McInnis Parkway, San Rafael, CA 94903
Honoring Rabbi Michael Lerner
Master of Ceremonies: Michael Krasny, Host of KQED Forum
Video Tribute provided by Cornel West, American Philosopher
Tickets for the dinner are $80. You can use the link below to buy tickets.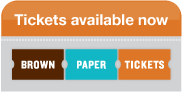 Full tables of 8 may be purchased for $600 ($40 savings) (with recognition as a "Table Sponsor").
Sponsorship: $250 $500 $1,000 $2,000 or more (Sponsorships to be listed in order of value in Dinner Program and in Dinner publicity).
IAS's Humanitarian Award is presented annually to individuals whose life and work embody the highest values of humanity and offer a model of engaged creativity and outstanding contributions to our community and our culture. IAS is proud to acknowledge their service to our community. For 2019, IAS will be honoring Rabbi Michael Lerner with its Award for his long life of service in the cultivation within our community of a culture of wisdom and compassion.
Rabbi Lerner is an American political activist and religious scholar. He is currently Rabbi of the Beyt Tikkun Synagogue-Without-Walls in San Francisco and Berkeley, CA, editor of Tikkun, a progressive bimonthly Jewish and interfaith magazine on politics, culture, and society, and Chair The Network of Spiritual Progressives.
He was a student of the eminent theologian Abraham Joshua Herschel. Michael enrolled at UC Berkeley where in 1964 he joined the Coordinating Committee of the Free Speech Movement. He also was the Chairperson of Students for A Democratic Society and a key spokesperson for the Anti-War Movements.
Rabbi Lerner holds Ph.D.'s in philosophy and social/clinical psychology. He worked as a therapist for several years serving the underprivileged and working class communities in Richmond and Contra Costa.
Rabbi Lerner was the Dean of the Graduate School of Psychology at the New College from 1980 to 1985. In 1986 he founded Tikkun, which became the most widely read progressive Jewish interfaith publication in the world. In 2007, Tikkun received the Independent Press's award for the best spiritual magazine in the U.S.
In 1995, Rabbi Lerner received his Rabbinical ordination and became Rabbi at Beyt Tikkun synagogue. He later was appointed a member of the Board of Rabbis of Northern California.
Lerner also is a prolific author. His books include: The Left Hand of God: Taking Our Country Back from the Religious Right, Jewish Renewal: A Path to Healing and Transformation, and The Politics of Meaning, Spirit Matters.