Women's Wisdom: Women in Action
---
Women's Wisdom – Women in Action: Women's Leadership: Chief Diana Bishop
Luncheon & Presentation
Saturday, April 28, 2018 11:30 am – 2:00 pm The Club at McInnis Park, 350 Smith Ranch Rd., San Rafael, California.
Fee: $35 per person; buffet (Chicken Toscana, Grilled Salmon served with vegetables, House Salad), dessert, and coffee/tea.
For more information: 415-472-6959
Registration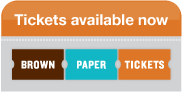 Space is limited. There is no at the door registration. Pre-registration required by April 23, 2018
To register by mail please make your check for $35 payable to IAS and mail to:
IAS, 14 Commercial Blvd., #101, Novato, CA 94949
Speaker
Diana Bishop, Chief of Police, San Rafael Police Department
Chief Diana Bishop was appointed as San Rafael's sixteenth police chief on January 9, 2012.
Chief Bishop grew up in Los Altos and began her law enforcement career in 1985 when she joined the Santa Clara Police Department as a patrol officer. She rose through the ranks, promoting to Captain in 2006, and served in a wide variety of assignments during her 26 years with Santa Clara.
Chief Bishop received her Bachelor's degree in Public Administration from the University of San Francisco and holds an Executive Master's degree in Public Administration from Golden Gate University. She is a graduate of the FBI National Academy Class 219; and a 2013 graduate of the Senior Executives in State and Local Government program from the Harvard Kennedy School.
Topic
Chief Diana Bishop will talk about her 30 plus years in law enforcement and how things have evolved for women in a male dominated profession.
---
Previous Luncheon
Women's Leadership: Spirituality & the 21st Century
with Sherna Deamer and M. Macha NightMare
September 9, 2017
The Sufi Women's Organization hosted a breakfast presentation on September 9, 2017 in San Rafael, California. The two speakers at this event were M. Macha NightMare, ritualist, writer and activist, and Sherna Deamer, writer, editor and retired project manager at the Bahá'í World Center Haifa, Israel. Both women gave very informative and thought provoking talks about their respective faith traditions, and also spoke passionately about equality and social justice for women.
Members of the SWO Program Committee welcomed the audience to the breakfast and spoke about its founder, Dr. Nahid Angha, and the ongoing global and local humanitarian works of SWO. The attendees then enjoyed breakfast and conversation with one another.
Sherna Deamer then spoke to us about equality of men and women within Bahá'í teachings and the principles of Bahá'u'lláh, the founder of the Bahá'í Faith. Sherna said that in the past men attempted to prevent women from becoming prominent figures in the Bahá'í faith, although the teachings state that women are not inferior to men. Sherna told us an inspiring story about a woman named Táhirih, whose name means, "pure." Tahirih was a poet and follower of the Bábí faith, the predecessor to the Bahá'í Faith. She was an example of courage in the struggle for women's rights. Tahirih broke with Islamic practices that were expected of women, such as appearing in public without a veil. Many people of the community felt she was too scandalous and in 1852 Tahirih was put to death. Tahirih's final words were, "You can kill me as soon as you like, but you cannot stop the emancipation of women."
Our next presenter, M. Macha NightMare, a priestess and witch spoke to us about her book, "The Pagan Book of Living and Dying" and introduced the pagan culture as it relates to women. Macha told us about her journey on the path of witchcraft and her work with Cherry Hill Seminary (CHS). She also represents the Covenant of the Goddess in the American Academy of Religion, Marin Interfaith Council and United Religions Initiative. Macha spoke about her involvement with spirituality and healing, including rites of passage she has done such as baby blessings, first bloods, marriages, funerals and memorials. Macha told us that chanting, singing, breath and vocal work is the most effective way to change one's consciousness. She said that anyone who breathes is able to chant. Macha encouraged all the participants to be empowered by and embrace their inner goddess within.
Following the presentation, Sherna and Macha answered questions from the audience and spoke with attendees.
Mark your calendars for our next SWO presentation in March 2018. Details to follow soon!